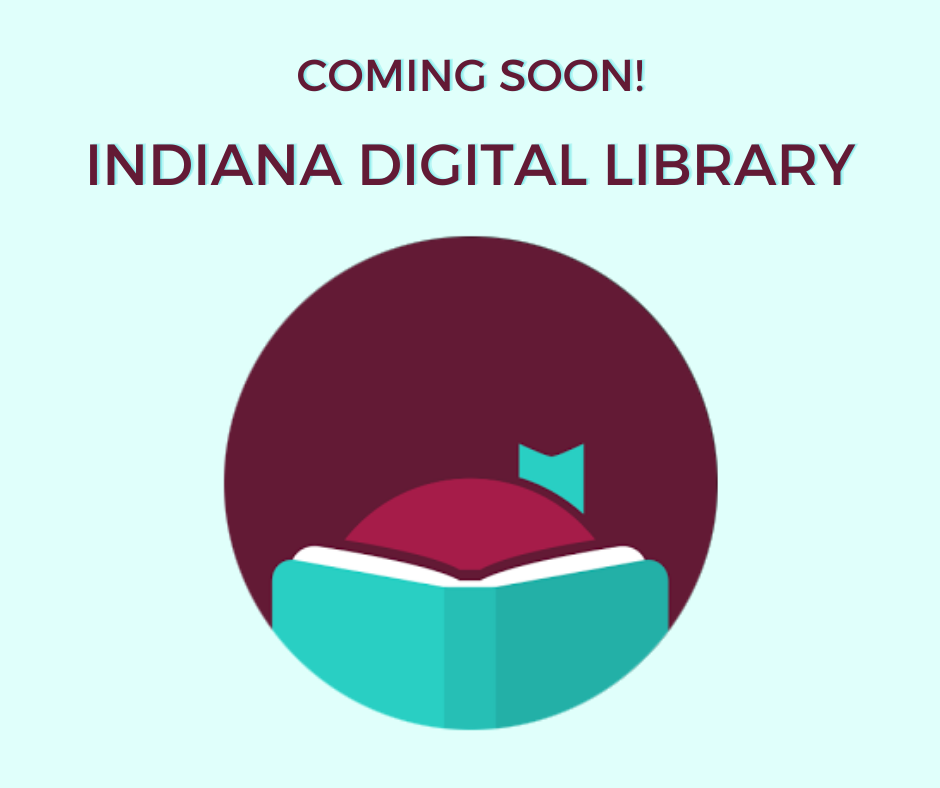 On Tuesday, March 1, Harrison County Public Library will merge with a large consortium of libraries called Indiana Digital Library. HCPL is excited for the change, because it will give our patrons access to a collection of books and audiobooks from almost 200 libraries across the state. The Indiana State Library will pay the platform fees for the group, which means 100% of the member libraries' fees will be spent on digital titles.
The new consortium will also have a team of librarians who will actively monitor holds and purchase additional copies of books that have long wait lists. This means you shouldn't have to wait as long to get the books you want to read.

Some things to note:
You will need to log in to your app again, using the same library card number and PIN you currently use.

Items you currently have checked out and your hold list will still be there when you log back in.

Your reading history will not be there. If you want to keep your reading history, you can download it.

Here's how (click on line 1 or 2 to learn more):
If you currently use the OverDrive app, you might consider making the switch to the Libby app. The OverDrive app is no longer supported and the Libby app is OverDrive's updated version of its original app.
HCPL expects the merger to go smoothly, but if you run into trouble you can always contact us.