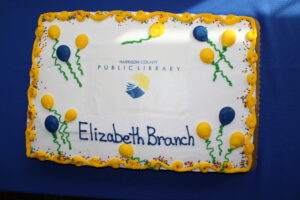 The Elizabeth Branch of the Harrison County Public Library will be celebrating their 10th anniversary October 31 – November 5.  The Elizabeth Branch held their open house on Sunday, October 28, 2012 with cake, balloons, and a grand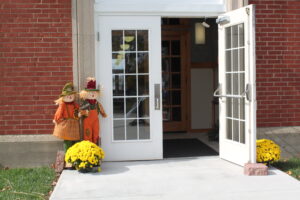 celebration for our community.   The following day, Monday, October 29, 2012, the branch opened to the public and patrons were able to sign up for library cards and check out materials at the Elizabeth Branch for the first time.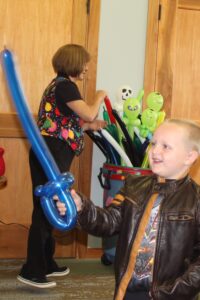 Highlights from our 10 years include:  honoring our military at Memorial Day and Veterans Day every year with our Hero Wall and Hero Tree, celebrating the town of Elizabeth's bicentennial, all of the delicious Cooking Academy creations with Ms. Pat, book signings with our local authors, weekly Storytime fun with Ms. Sara, many fun Summer Reading themes (our favorites: Libraries Rock!, Indiana Bicentennial, Oceans of Possibilities), solar eclipse party, and Christmas family photo days.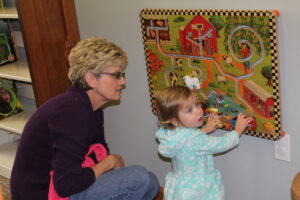 Services provided by the Elizabeth Branch of the Harrison County Public Library stretch far beyond books.  The Elizabeth Branch has 8 patron computers, copy machine, fax machine, magazines, newspapers, DVDs, audio books on CD, notary services, children and teen materials, children's storytime, and so much more.  At the Elizabeth Branch we are happy and proud to serve our patrons in the southern part of Harrison County.  Stop in and visit the Elizabeth Branch today and help us celebrate our 10th anniversary!