HOURS
Monday: 9:00 am to 5:00 pm
Tuesday: 9:00 am to 5:00 pm
Wednesday: 9:00 am to 5:00 pm
Thursday: 9:00 am to 5:00 pm
Friday: 9:00 am to 5:00 pm
Saturday: 9:00 am to 5:00 pm
Sunday: CLOSED
ADDRESS
117 West Beaver Street
Corydon, IN 47112
PHONE
812-738-5412
FAX
812-738-5411
EMAIL
genealogy@hcpl.lib.in.us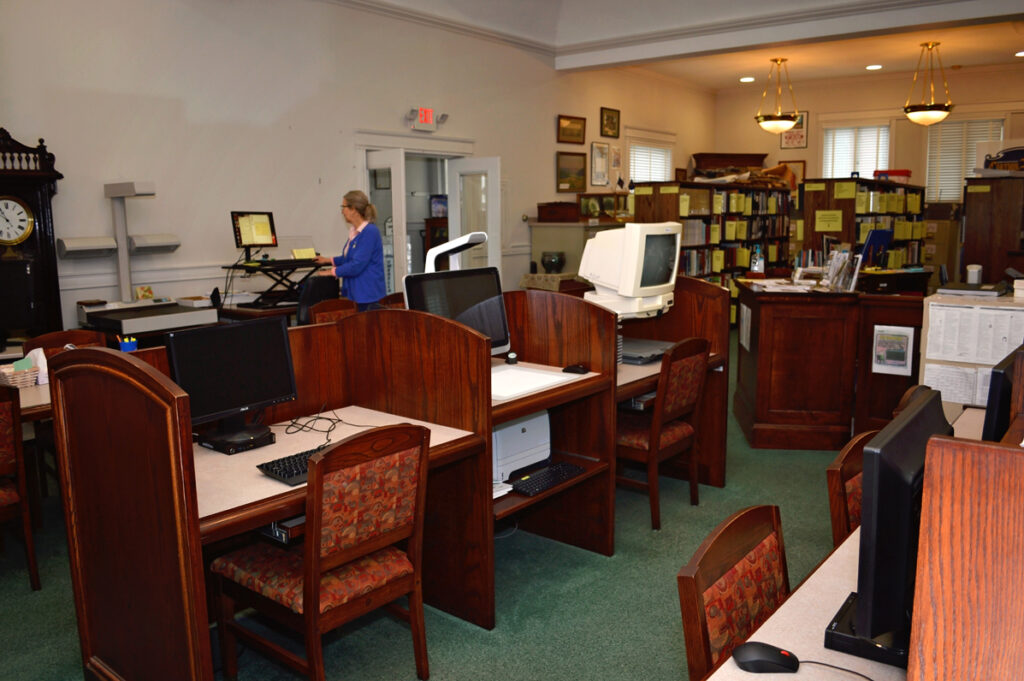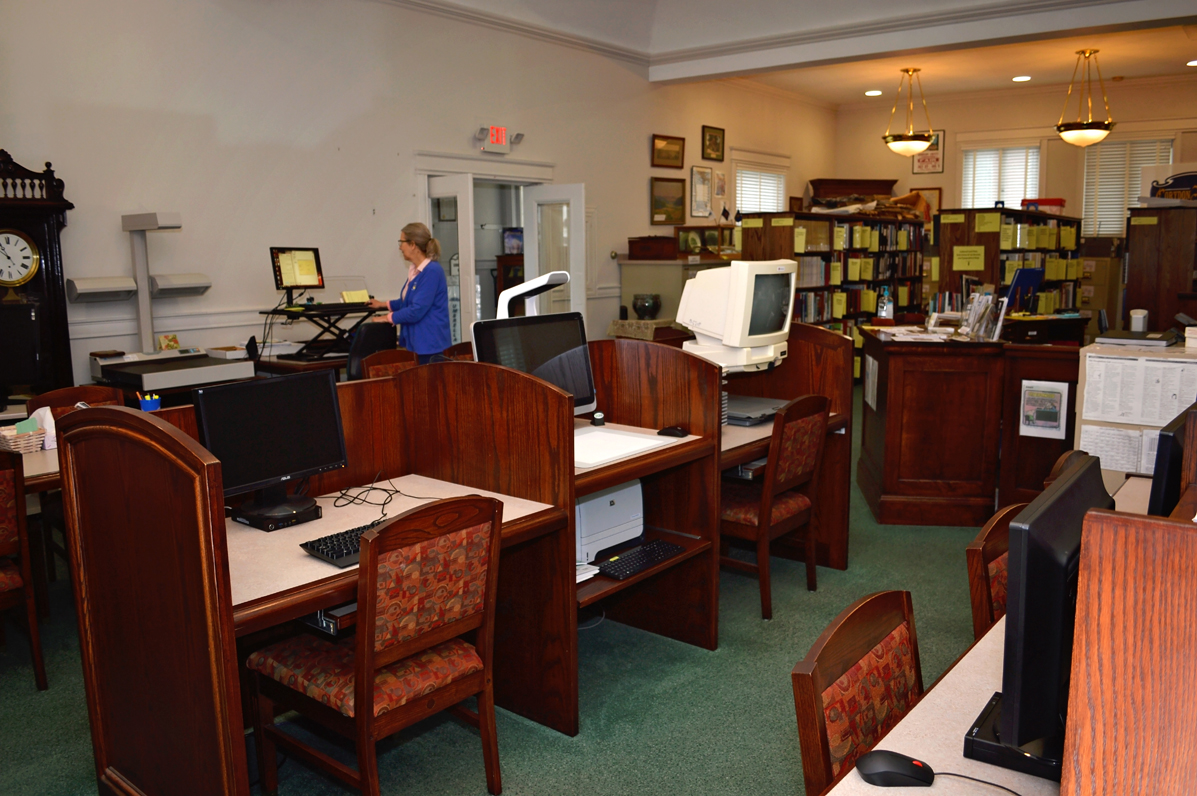 The Frederick Porter Griffin Center (FPGC) for Local History and Genealogy is a special department within the Harrison County Public Library system, housed in the county's original Carnegie Library building–directly behind the Corydon branch of HCPL. The primary emphases are on Genealogy and the History of Harrison County.
Please note: The Frederick Porter Griffin Center is not ADA compliant. If you would like assistance, please call 812-738-5412 or email us at genealogy@hcpl.lib.in.us to arrange for accommodations.
FPGC is home to countless invaluable materials.  Much of our collection is comprised of donated genealogical records and local history items.  Resources include microfilm, plat maps, photographs, over 5,000 vertical files, 2,000 books and much more!  Of particular interest is our obituary collection that spans from pre-1900 to the present. You can access the name index below.
The Obituary Index was last updated on October 29, 2022.
Our newest feature is our digital archives site.  Creating digital images of our collections is an ongoing project, and we are pleased to make these available to the public.  We encourage you to check our site often as we continually add new items to the digital archives which can be accessed below.
All of the resources in this building are for research and reference only.  NOTHING CAN BE CHECKED OUT OR LOANED ON INTERLIBRARY LOAN.  While we are eager to help assist you in discovering your family genealogy, we are only a repository for information and cannot do extensive research.  Photocopies can be made of almost anything (for a nominal fee).  You may also send specific research requests by email or snail mail (research fees may apply). (Inquiries are answered in the order in which they are received.  It may take several weeks to fill your request, depending on the depth and difficulty of your question, and the number of queries ahead of you in the queue.)
FPGC offers programming geared toward beginning genealogists and history enthusiasts to help patrons learn how to expand their research knowledge – check the below events calendar.
---
---
---
---
---
---
Newspaper Archive is accessible from HCPL's eResources page.
Ancestry Library Edition and Fold3 Library Edition are available to use on site at the Harrison County Public Library.