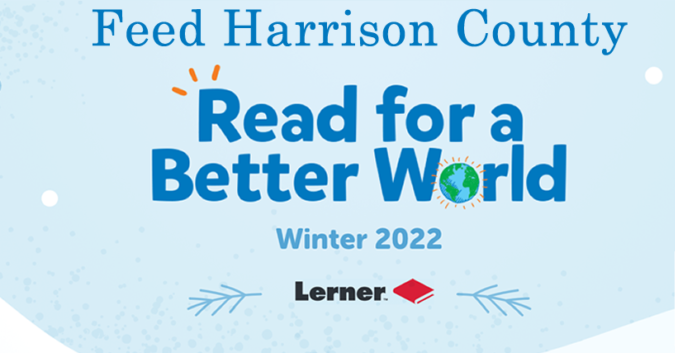 Presented by Diana Lasky
During the month of January, Harrison County readers were challenged to help feed the hungry by reading 9,400 books.  Readers of all ages and school grades topped the goal by reading 16,966 books! Tyson and Walmart sponsored the Harrison County Public Library winter reading challenge.  Tyson agreed to donate 100 cases of chicken and Walmart a $75 gift card if the county met the goal.  HCPL is proud to say the goal was met and exceeded!
HCCS is always happy to receive donations and loves the community spirit of the annual Feed Harrison County – Winter Reading Challenge.  This was the 2nd year for the challenge and the library expects to continue this program as a way to collaborate with the community and businesses and bring awareness to the need to help others in our county.  Thank you to our readers and generous sponsors!