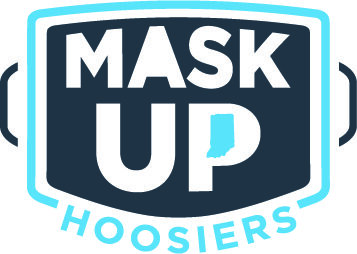 Everyone wears their mask to protect someone. Watch the following video to see why some of the HCPL staff wear their masks, then post a photo in the comments below to let us know why your wear a mask.
Governor Holcomb asks that all Hoosiers participate in the #MaskUpHoosiers campaign:
"Indiana is slowly reopening for business, but the fight against COVID-19 is far from over. Wearing a face mask is one of the simplest, most effective ways to slow the spread of the virus, but we need everyone to do their part to keep our state safe. That's why we are asking all Hoosiers to mask up — and speak up about how wearing your mask can save lives." Visit the Mask Up Hoosiers page to learn more.