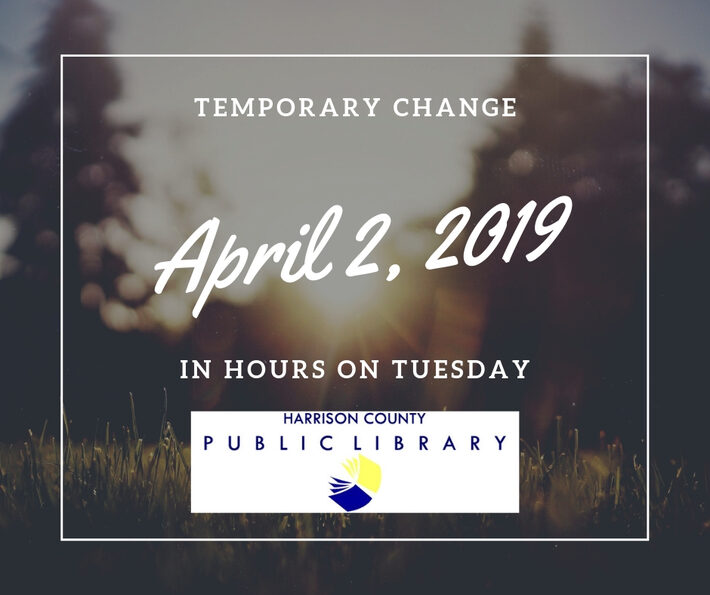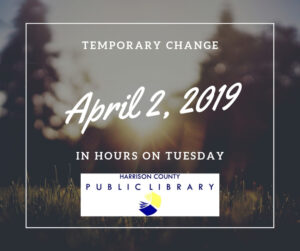 Please note the following altered hours for HCPL locations on Tuesday, April 2. Normal hours will resume on Wednesday.
Main library 9:00am – 5:00pm
Genealogy 9:00am – 5:00pm
Palmyra branch 11:00am – 8:00pm
Elizabeth branch 12:00pm – 8:00pm
Lanesville branch will be closed
HCPL cardholders can download eBooks, eMagazines, streaming video and audio books 24/7 via the Libby app on your mobile device (Kindle users, download the OverDrive for Android app), and OverDrive is accessible online. You can also download eBooks and audio books from your Axis360 app or via a web browser.