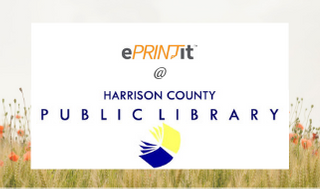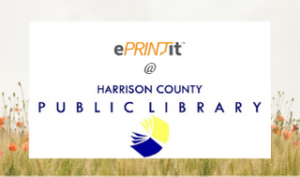 We are excited to announce that Harrison County Public Library now offers wireless printing! Send prints from home or work to print at any HCPL branch AND print wirelessly at all branches!
To send a wireless print job, visit https://tbs.eprintit.com/portal/#/ppl/upload/HCPL

To print an email message or attachment, simply forward your email to:
Black and white printer: tbs-HCPL-bw@eprintitservice.com
Color printer: tbs-HCPL-color@eprintitservice.com
You will receive a confirmation email that contains instructions on how to retrieve your printouts.