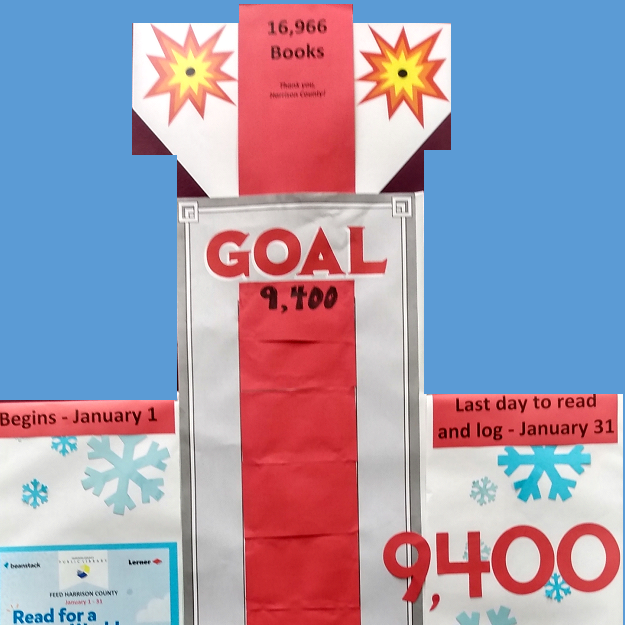 by Savannah Wallace, Youth Services Assistant
Harrison County Public Library is excited to announce that together as a community, 16,966 books were read this January during the #WinterRead2022 – Feed Harrison County – Read for a Better World Challenge. This far exceeded our goal of 9,400 books! Fantastic job Harrison County readers!
Because the goal was met, Tyson and Walmart will donate to Harrison County Community Services. Tyson will donate 100 cases of chicken and Walmart will donate a $75 gift card. Canned goods were collected at each library branch and have been donated as well. These donations will help feed over 600 families in need this winter. Thank you to all who participated in this challenge and donated food to help feed Harrison County.
We are so proud of our community!