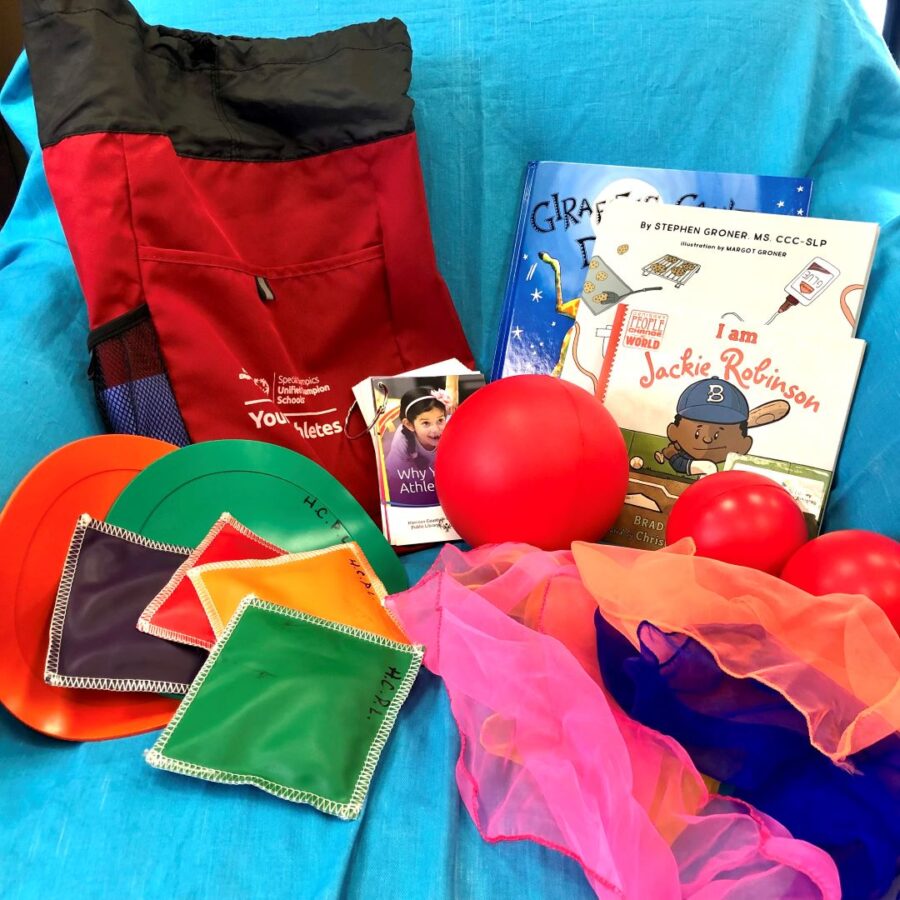 The library announces the addition of three Special Olympics Young Athletes Packs to the Library of Toys. They are recommended for children ages 2- 7 of ALL abilities.
Each pack contains 3 books, 4 beanbags, 2 disc markers, 3 balls, 4 scarves, and a Ring-bound Play Guide. (Please note that the books differ in each pack.)
Reserve your pack through the Card Catalog at https://hapl.ent.sirsi.net/ or the Corydon Branch Children's Desk at 812-738-4110. The packs were provided by the Special Olympics Indiana (SOINDIANA.ORG) as a part of the Young
Athletes in the Library program.
The Library of Toys now includes: LovEvery Kits for ages newborn – 4, Adventure Packs for families to use on the Indian Creek Trail, and Special Olympics Young Athlete packs.
Submitted by Diana Lasky