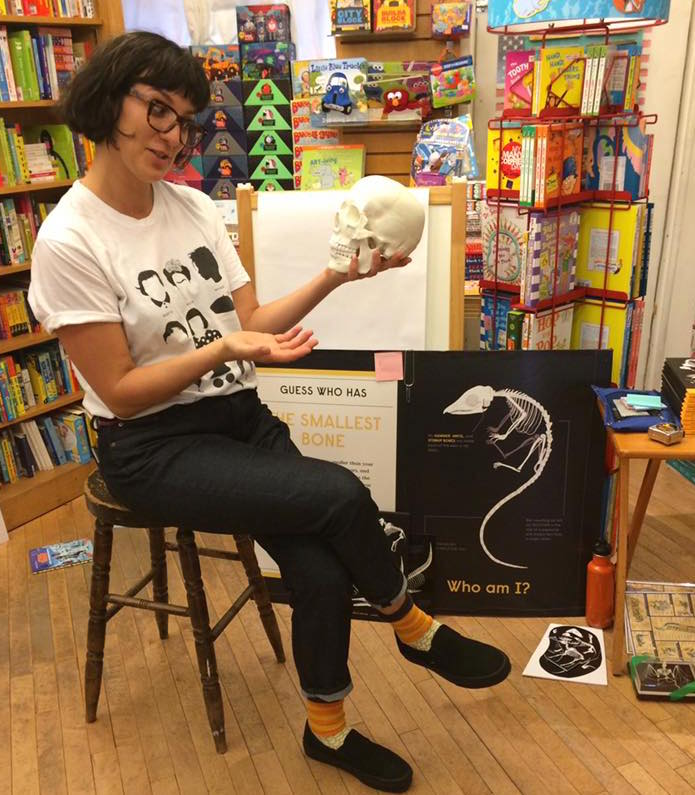 Submitted by Diana Lasky
Harrison County schools were challenged during the Harrison County Public Library's winter reading program to compete for an author's visit with Gabrielle Balkan.  HWES averaged more than 12 books per student with a final total of 1,819 books read and is awarded the author visit scheduled for April 13, 2022.
Gabrielle Balkan is best known for her non-fiction books that delight readers ages 5 – 12 with curious and essential facts about the United States, animal record-breakers and ground-breaking artists.  Gabrielle grew up across from the Indiana State Fairgrounds in Indianapolis and current lives in the Hudson Valley of New York.  She will provide a program for grades K-1, 2-4 and 5-6 that will include a clue and guess the answer segment, talking about the writing process and editing to improve your own writing, and how to make choices when writing, followed by questions from the students.
The Gabrielle Balkan visit will be viewable by the public beginning April 20, 2022, and will be available for one month on the library website at www.hcpl.lib.in.us.  Follow the Harrison County Public Library blog post, HCPL Facebook and Instagram for details and updates.   Gabrielle Balkan is brought to HWES by the library through the Eugene and Marilyn Glick Indiana Author Awards grant provided by Indiana Humanities.