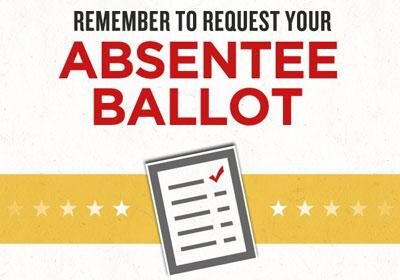 The primary election in Indiana will now be held on June 2. Because of the COVID-19 pandemic, the State of Indiana encourages you to vote by absentee ballot.
Hoosiers can now file an application for absentee ballot for the June 2 primary online though http://Indianavoters.com .
Use the "vote by mail or traveling board" button. Click on  visit my voter portal, go to absentee voting/vote by mail on the left side.  This is a direct application – and once completed, your ballot will be sent to you.  It saves the step of printing, completing and mailing in the absentee ballot request.
Please click here to access a printable application for an absentee ballot.
Mail your completed application (if you are printing and mailing your absentee ballot) to:
Harrison County Circuit Clerk Court
Courthouse, Room 203
300 North Capitol Avenue
Corydon, IN 47112-1155
Once the application is received, you will receive your ballot by mail with a prepaid envelope. Absentee ballot application requests are due by May 21. To request an absentee ballot application by phone, please call 812-738-4289.
At this time, Indiana still plans for in-person voting on June 2.