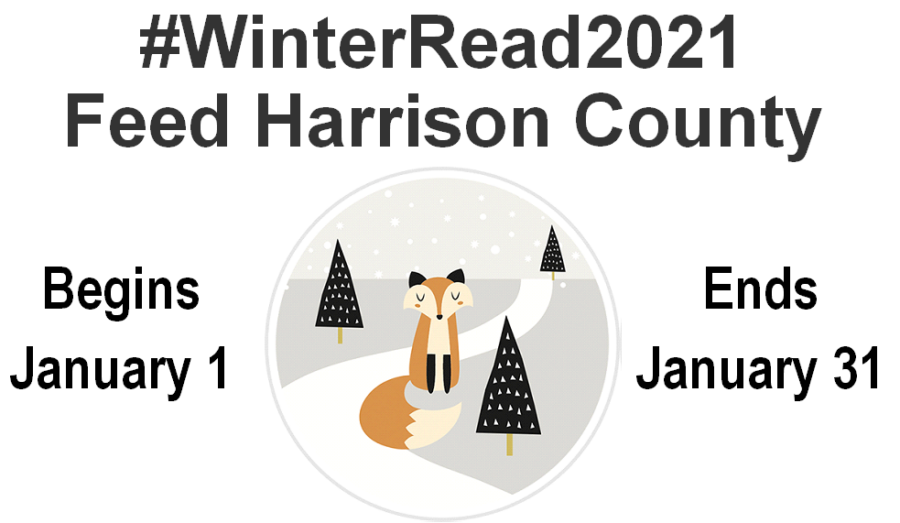 Register now for HCPL's 2021 Winter Reading Challenge, Feed Harrison County.
Tyson will donate 100 cases of chicken to Harrison County Community Services if Harrison County Public Library meets or exceeds the goal of reading 2,500 books. Please help HCPL reach that goal by reading at least 10 books during the month of January.  If you wish to donate canned food to local families, collection boxes are available at all HCPL branches.
This program is open to all ages and will run from January 1 to January 31.
Log in using the Beanstack app, which is available in the App Store or Google Play, or access HCPL's Beanstack site from your web browser. If you already have a Beanstack account, simply update your information and register for the Winter Read 2021 program.  Please do not make a new account if you created one in the past; if you would like password assistance, please call your local branch and we will be happy to assist you.
If you would prefer that HCPL log the books that you have read for you, please pick up a bookmark reading log during your next library visit and return the completed log to a member of our staff.
Have a question about the program? Please call the HCPL Children's Desk at 812-738-4110 extension 228.
HCPL is grateful to our community partners for #WinterRead2021, Tyson Foods and Capitol Country 102.7 FM and 1550 AM.