OverDrive's Black Lives Matter: Community Reads is a digital book program created to provide simultaneous access permissions to important titles on social justice and anti-racism. The titles included in the program are focused on #ownvoices and are intended to help us to read, listen, learn and grow as we expand our knowledge of race relations.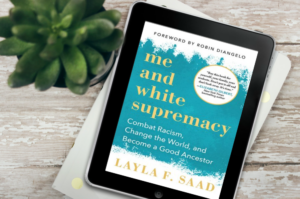 Beginning today, Me and White Supremacy: Combat Racism, Change the World, and Become a Good Ancestor by Layla F. Saad is available as an OverDrive eBook. This title is immediately available to read with no wait list.
The book is based on the viral Instagram challenge that captivated participants worldwide, Me and White Supremacy takes readers on a 28-day journey of how to dismantle the privilege within themselves so that they can stop (often unconsciously) inflicting damage on people of color, and in turn, help other white people do better, too.
Listen to an interview with Layla F. Saad on the Professional Book Nerds podcast: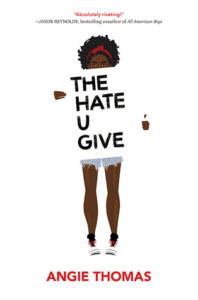 Following the initial publication of this blog post, OverDrive announced that The Hate U Give by Angie Thomas was added to the Black Lives Matter: Community Reads digital collection as an eBook.
This title is the recipient of several awards and accolades, including: 8 starred reviews ∙ Goodreads Choice Awards Best of the Best ∙ William C. Morris Award Winner ∙ National Book Award Longlist ∙ Printz Honor Book ∙ Coretta Scott King Honor Book ∙ #1 New York Times Bestseller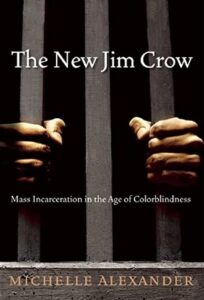 The audio book The New Jim Crow: Mass Incarceration in the Age of Colorblindness by Michelle Alexander is also available from OverDrive with no wait list.
Since it was first published in 2010, this book has been cited in judicial decisions and has been adopted in campus-wide and community-wide reads; it helped inspire the creation of the Marshall Project and the new $100 million Art for Justice Fund; it has been the winner of numerous prizes, including the prestigious NAACP Image Award; and it has spent nearly 250 weeks on the New York Times bestseller list. Most important of all, it has spawned a whole generation of criminal justice reform activists and organizations motivated by Michelle Alexanders unforgettable argument that we have not ended racial caste in America; we have merely redesigned it.