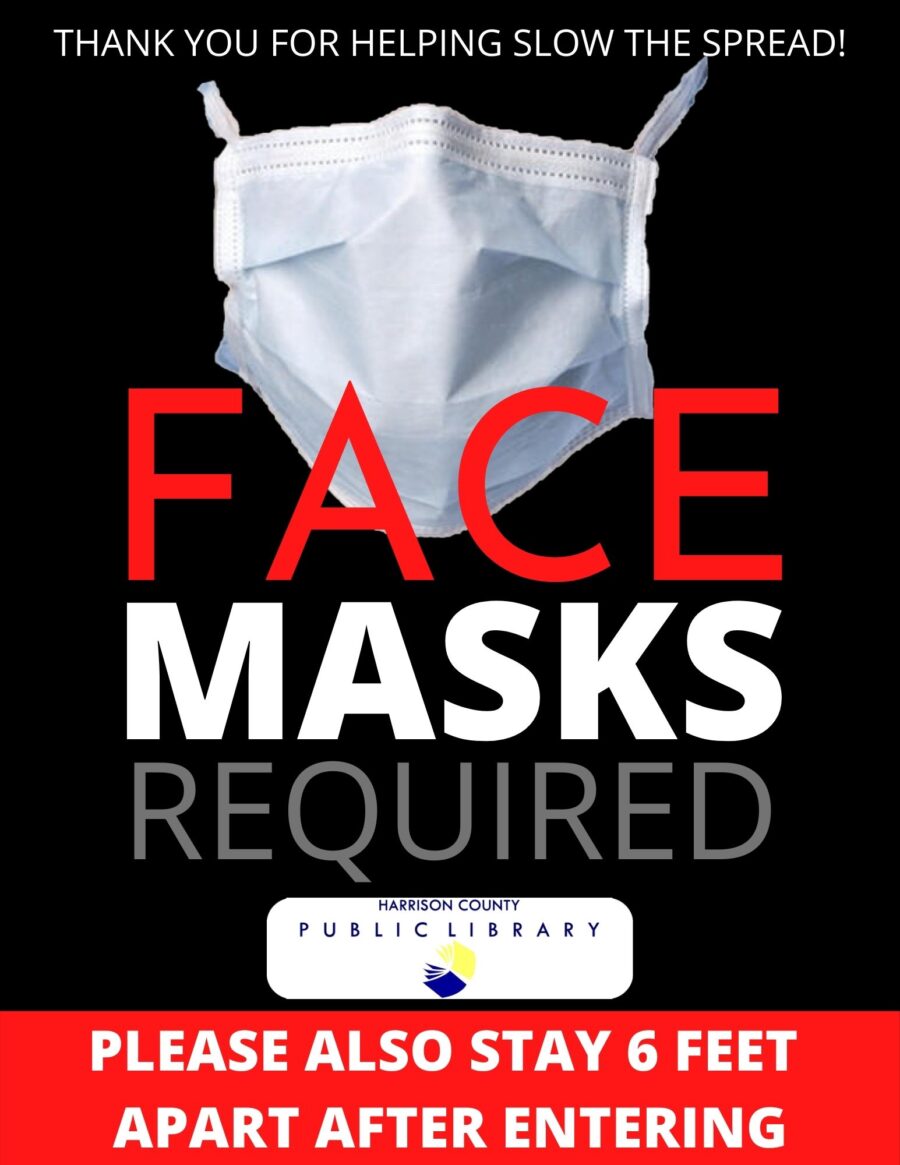 Today Governor Holcomb's executive order, which requires those 8 years and older to wear masks in public places, goes into effect.
Holcomb said there were several determining factors to issuing the statewide mask mandate:
To get children back to school
To keep local businesses up and running
There is an increase in COVID-19 positivity rate
There is an increase in hospitalizations statewide
More Indiana counties are seeing more cases
Neighboring states are also seeing more cases
"The simple act of covering our faces, as odd as it may feel, can help us prevent the transmission of the virus, which is why this is the next prudent step that we as a state need to take," Governor Holcomb said in his press conference last Wednesday.
Read Governor Holcomb's full Exectutive Order here.
Patrons visiting HCPL may request a mask from staff if they do not have one with them. Please continue to practice social distancing and use the hand sanitizer readily available in each HCPL branch. Click here for the Center for Disease Control's Hand Hygiene Recommendations. For more information on how to best protect yourself and others, please visit this CDC page.