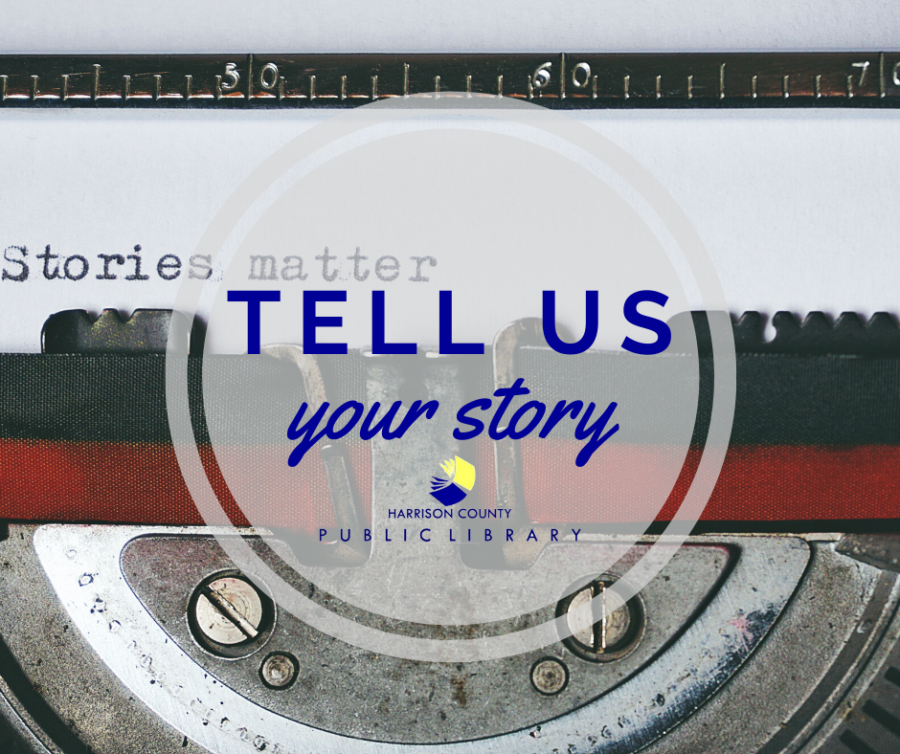 As we enter the twelfth week of Tell Us Your Story, the Harrison County Public Library invites you to be creative in responding to weekly writing prompts during this pandemic.  You may choose to write from the prompts that inspire you and include artwork.  Your submissions will be archived in the Frederick Porter Griffin Center and may be included in a time capsule.
Click here to submit your work to HCPL.  You are encouraged to submit drawings, artwork, photos and poems, and please feel free to select a prompt from any age range.
We will post new writing prompts through the end of July; however, the library will continue to accept your responses after July 31.
Writing prompts for the week of July 20:
Adults
Do you feel like the country is heading in the right direction regarding COVID-19? Or do you fear that we are backsliding?

Who do you trust to give you important information? Where do you turn when you want to be informed?
Teens
What is the most annoying thing about wearing masks? Or do they not bother you?

Do you share the same opinions/beliefs as your parents/guardians, or do your opinions and beliefs differ?
Kids
If YOU ran the school, what are the things that you'd do that would make YOU feel more comfortable about returning to school?

Who is your favorite teacher & why?