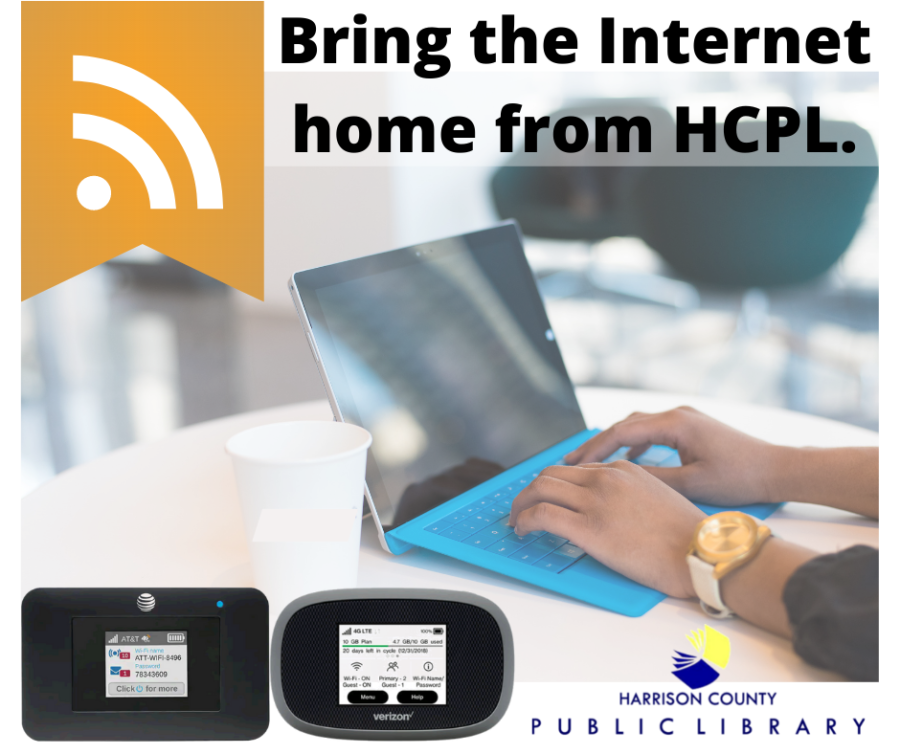 HCPL recently added ten AT&T Unite Express 2 mobile hotspots and ten Verizon MiFi 8800L hotspots to the circulating collection. An additional eleven T-Mobile by Sprint hotspots will arrive in the near future.
Hotspots are available to check out at all HCPL locations.
If you wish to place a hold on a hotspot to pick up at your branch, you may call and request that our staff place a hold for you or search for the term "hotspot" on HCPL's online catalog
.
You will be prompted to enter your library card number, PIN and pickup library, and you will receive a phone call when your hotspot is ready to pick up!
If you do not have a Harrison County Public Library card or your card has expired, you can apply for a card at your local branch or by clicking here
.
An adult 18 years of age or older who has a current resident HCPL library card in good standing may check out a hotspot. To view HCPL's hotspot checkout policy, please click here.
If you have any questions, please contact us.