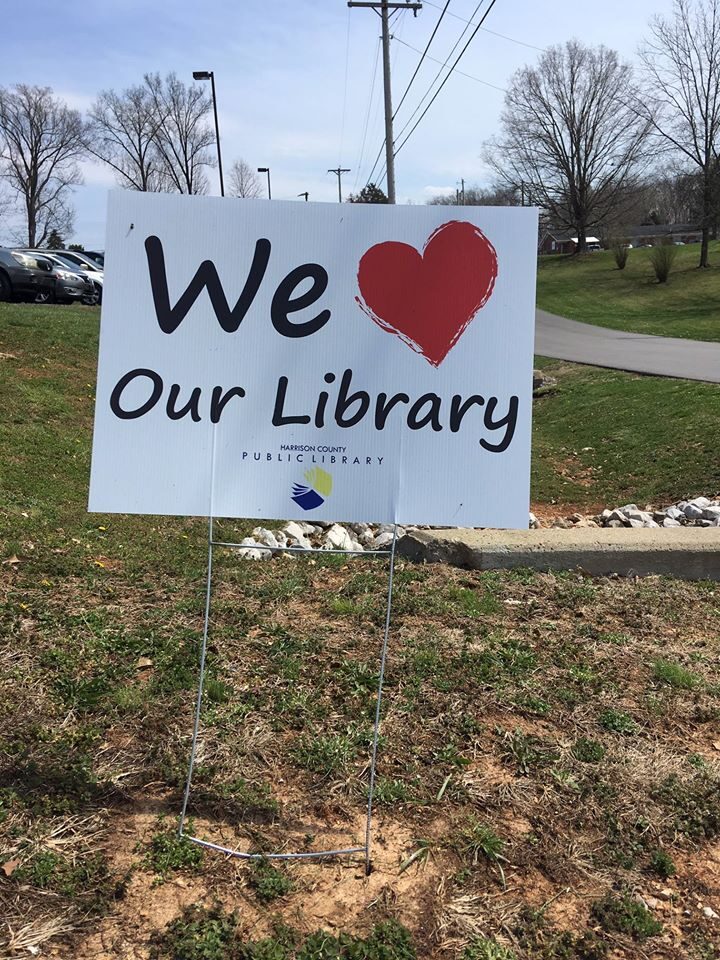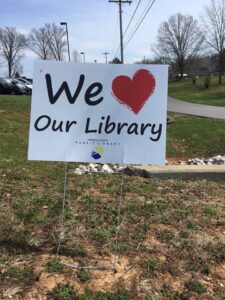 As you travel through Harrison County this month, you may wonder why you are seeing "We Love Our Library" signs proudly displayed in front yards. The reason is that February is National Library Lover's Month!  This month is dedicated to those who love the institutions that are devoted to reading, learning and loving books [in addition to the lot of other items you'll find available at HCPL].
Likewise, we love our patrons! If you have not been to the library lately, we invite you to visit your local Harrison County Public Library branch (Corydon, Lanesville, Elizabeth, Palmyra) and the Frederick Porter Griffin Center for Local History and Genealogy to peruse all that the library has to offer. In addition to books, DVDs, magazines and newspapers, HCPL also offers public computers, wireless printing, adult and youth activities, InterLibrary loan service, eReaders, meeting space for nonprofits and much more.
If you have yet to get your library card, please stop by to sign up! If you have a question, please email hcpl@hcpl.lib.in.us, give us a call or visit the FAQ page.