Within the walls of the Frederick Porter Griffin Center for Local History and Genealogy family history is celebrated all year long, but during October, it gets highlighted. Visit the FPGC each Saturday of the month for special programming focused on Family History topics. Researchers of all levels are welcome!  Any and all of the resources at the Genealogy Library, including microfilm, books, family files, Community News collection, as well as the library editions of Ancestry, Fold3, and Newspapers.com. (and much more!) will be available.
The public is invited to drop in and join the head of genealogy Kathy Fisher to uncover some of the family legends hidden within our collection. Kathy stated, "Helping people discover their stories is our bread and butter. October is the perfect time to get more people interested in their own personal history. I hope we can aid in taking someone's research beyond just names and dates. You can get creative with it, too."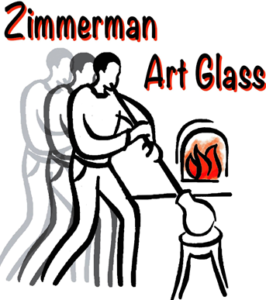 As an "extra special surprise" during Glasstoberfest, the FPGC will be featuring a video on the Zimmerman Family and Glassblowing History. Originally presented in 2013 as a Historical Society program, the Genealogy Library will be offering two showings on October 21 at 11:00 AM and 3:00 PM.
If Saturdays don't work for you, the FPGC staff is always on hand during regular hours throughout the year to answer questions and to give suggestions for getting past those brick walls.
The Frederick Porter Griffin Center for Local History and Genealogy is located in the county's original Carnegie Library building directly behind the Corydon branch of HCPL at 117 West Beaver Street, Corydon. For more information, call 812-738-5412.
Article by Kathy Fisher, Head of Genealogy