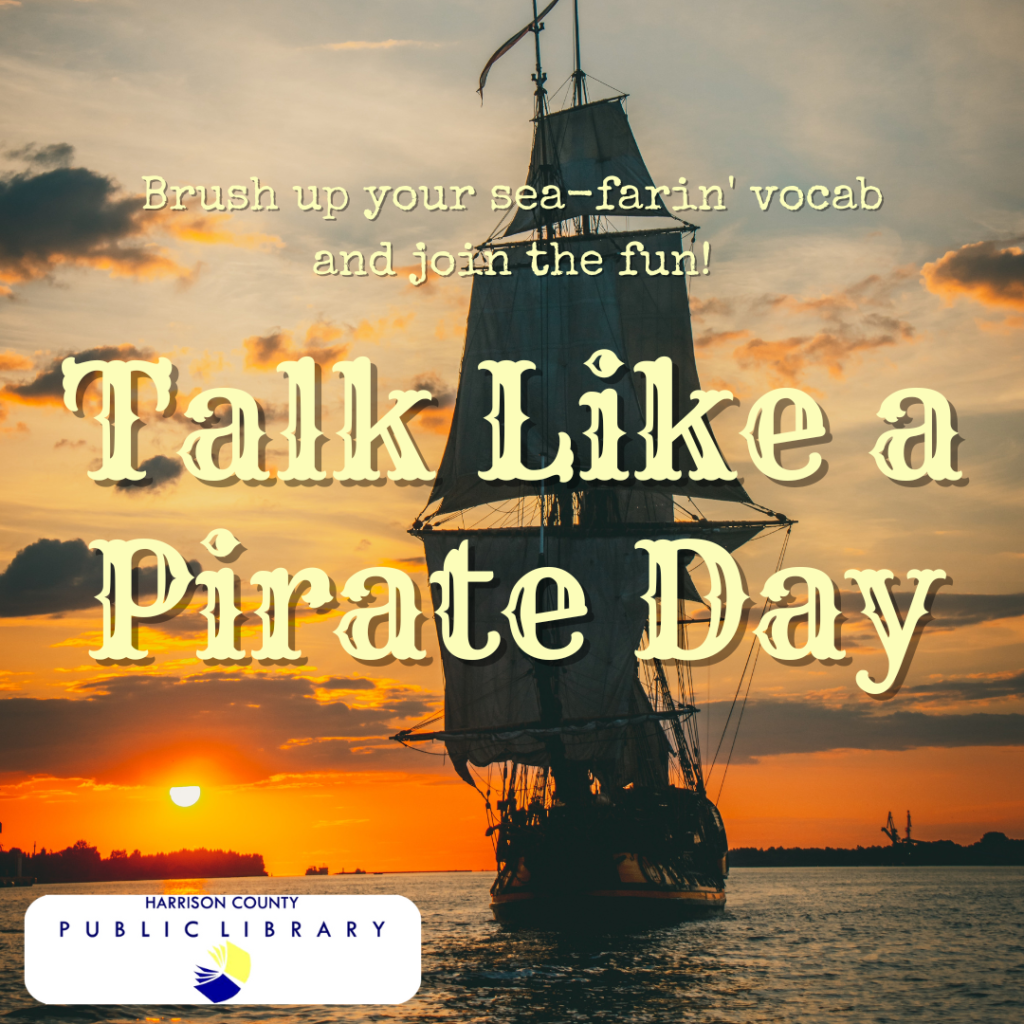 Ahoy, mateys! Grab yer eye patch, bandana, frilly shirt and favorite parrot or tiny monkey–and break out Treasure Island or Pirates of the Caribbean (movies and books for each title are available at HCPL)!
Practice your pirate conversational skills using Mango Languages, available for free to all HCPL cardholders. If you don't have a library card, you can apply online or at your local HCPL branch, or request a Digital Access Card that allows access to all HCPL eResources.
PSA: Though this is a day to mimic pirates, you are strongly encouraged to not pillage, steal or brawl.
Instead, may we recommend that you don your pirate garb and do the fun activities below.

Copies are also available to pick up at any library branch.